I suppose we all knew it was coming. It has been a pretty dry spring and early summer in the PNW, so fire season was shaping up to be pretty bad. It seems like all of the activity started in a very short period of time and now there are several areas affected by fires again this year. Take it easy and don't worry too much about whether a location is accessible right now – it will very likely be available in a few weeks.
Some numbers: of the 357 registered riders, 195 of you have visited at least one locations and 28 of you have reached finisher status. The most number visited by any rider is currently 24 of the 30 locations. I'm sure we will have someone hit all 30 sometime this month. It is a pretty impressive accomplishment when you consider how spread out the locations are. Definitely not a weekend ride to capture all of them. Note – for those that do collect all 30 locations, I have a special recognition item planned.
I love the pictures we get with people having fun out on the road. One stood out this past week.
Rider 114 was out on the road and had visits in Washington, Oregon, Idaho and Montana.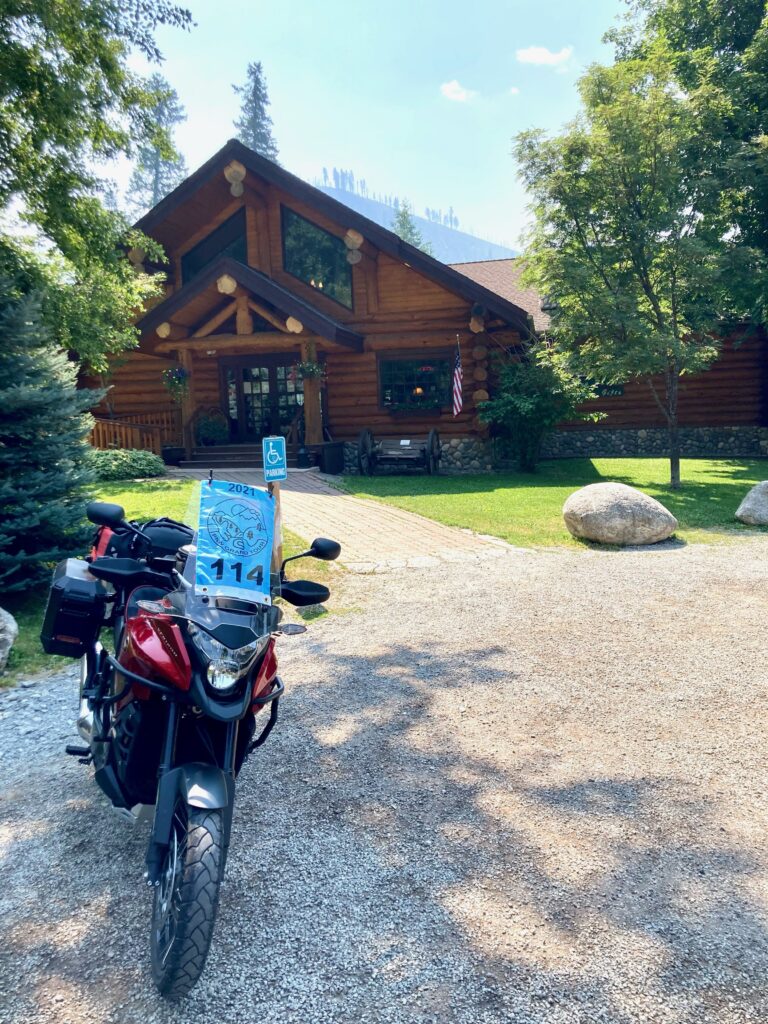 And finally, riders 237 and 238 get an 'A' for effort on their visit to North Fork! The destination list allows a picture without your bike at this location, but they made the extra effort to get the bikes included and we appreciate the effort. When I visited the last time, I was on a Goldwing and didn't try the path they took. You can see that their picture includes the required elements. Even though it isn't an exact match to the sample image, it does include enough of the object to verify their visit.
I am going to be headed out on my own road trip in mid-August to visit locations (and friends) in Idaho and Nevada. I hope our paths cross at some point.