I have finalized the design for the 2022 tee-shirt. Price will be $22 each (includes shipping). Use the link below the picture to visit the order form on the website and get yours!
Order by August 21st, please! I will submit the order and hope to mail them out to you all by the first week in September.
The tee-shirt is unisex, standard fit (not athletic cut). It is a 50/50 cotton/poly blend that should feel softer and hold up to washing better. I put the year on the front – my plan is a different shirt each year that matches the flag color for the most part. I had some requests for KTM Orange…maybe next year…LOL.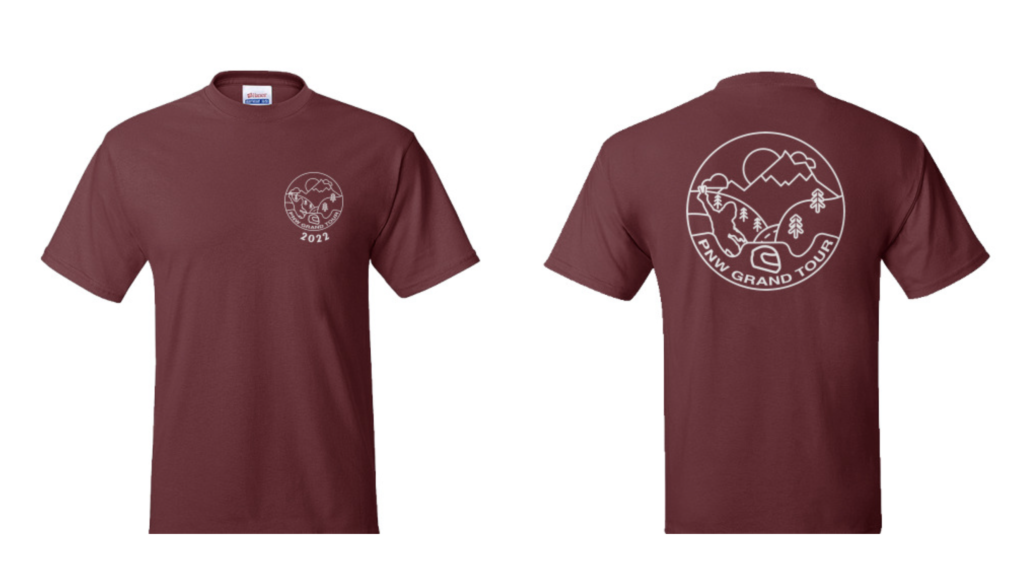 I hope to add a few more items over the next week or so. I have some special "holographic" stickers sitting around and have an idea for a coffee mug, too. Others have asked for things like patches, pins and different variations of the shirt (long-sleeve). A broken foot provides me time to tinker, so be patient 🙂
It's been a good week. We had three more riders finish up all 30 locations, and another 3 riders reach finisher status.
Rod Barnes (007) – all 30!
Tim Seawel (003) – all 30!
Ken Tracy (128) – all 30!
Rex Thornton (149) – Finisher
William Culbertson (179) – Finisher
Kim Chesney (032) – Finisher
Just a reminder, the tour ends September 30th. You need to have all of your pictures submitted by October 1st to allow me time to produce finisher certificates and the "All 30" awards.